Last September, Dan Moody met an elderly woman who had been scammed out of her retirement savings.
They met in the produce section at Albertsons in Wenatchee. Moody, with years of experience in produce, helped her pick the best of what she was looking for and they got to talking.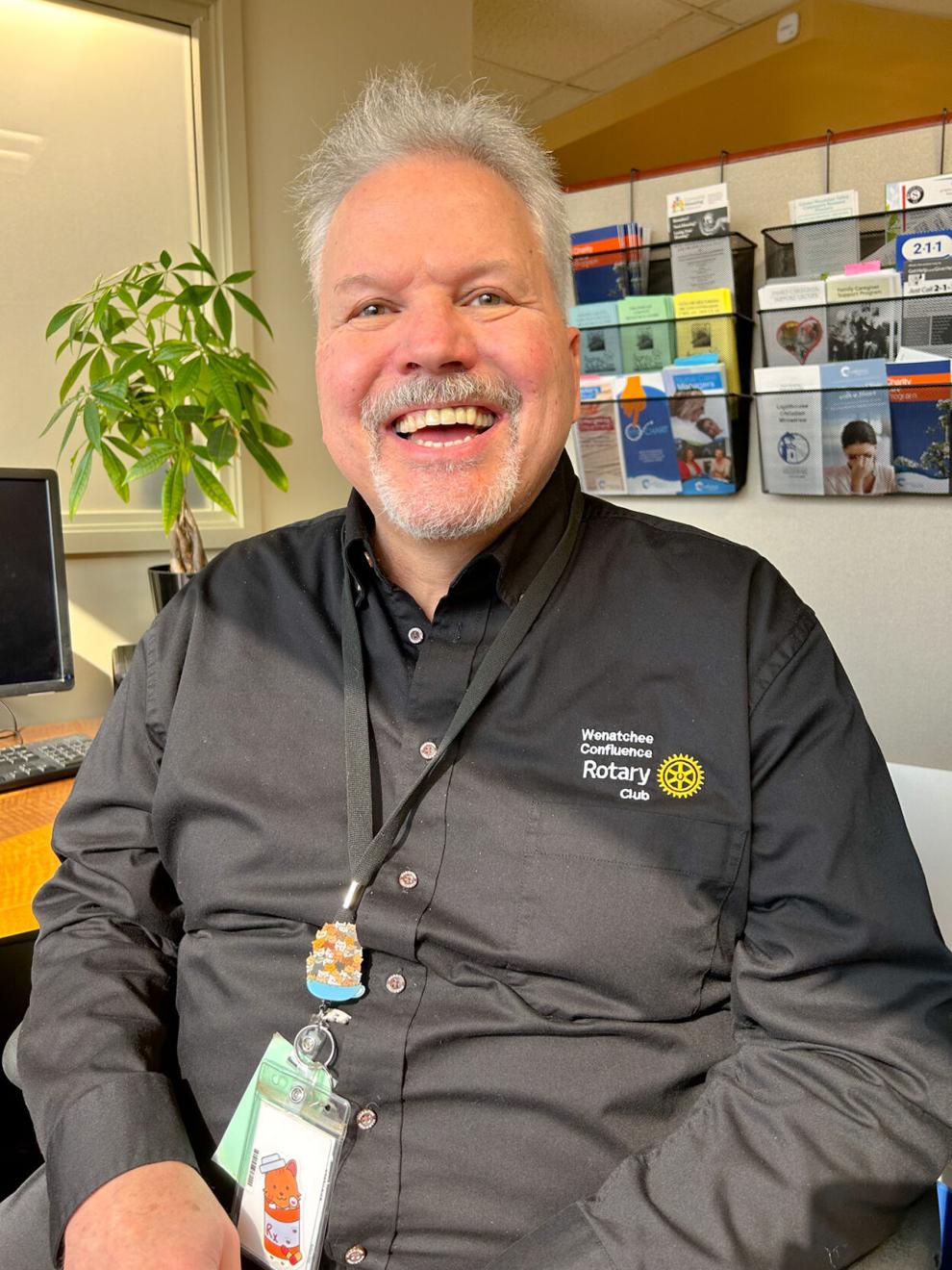 As they spoke he learned she had graduated from the same high school as his mother and aunt. They made plans to have coffee the next day.
"And that's when I learned she'd been scammed out of her retirement," he said.
She gave out sensitive financial information over the phone and that was that. A woman in her late 70s had lost everything.
"People work harder to not work and scam than they do to work," Moody said. "And they do their homework over social media these days."
He said once she got scammed she started receiving more scam calls on a daily basis. There were also letters, which he advised that she take to the authorities. It only added to the considerable stress she was under.
From September through February, Moody supplied her with boxes, bubble wrap, and moral support as she went through the process of applying for an assisted living facility through the housing authority.
"It came down to February. She needed to be out of the facility she was in in Wenatchee," Moody said. "So I announced it at a couple Rotary meetings and you know, the Rotary angels volunteered."
Over the last weekend of February, Moody, along with fellow Wenatchee Confluence Rotary Club members Sarah Achterhof and Rob, Steve and Tina Tidd moved all of her belongings to her new residence in Manson.
"It was really a miracle because this is a person who was at wit's end. It was all or nothing," Moody said. "And Rotary came through."
The place they moved her into is a couple of blocks from a Link Transit bus stop, and through public transit has access to everything she needs in Wenatchee. She was already cutting down on driving and the bus fare is free, which saves her money.
Moody, a modest man, credits his fellow Rotarians more than himself for stepping up and helping out.
"This is one of those situations where Rotary came through," he said. "Otherwise, she would have been out on the street. It would have been just horrific."
Moody called it "a miracle," but the solution to this woman's problem was not so much supernatural but temporal. This humble man took the time to get to know a stranger and ended up helping her through a time of great need, uncertainty, and stress.
If it was a miracle, then Dan Moody is a miracle man.
A Few Additional Details
This is a story that came my way through Kindness Counts NCW, which is a grass-roots campaign created by local people to celebrate and count random acts of kindness in North Central Washington in 2023. You can learn more, read more stories of kindness and even submit your own at kindnesscountsncw.com. 
Also my wife and I are members of Confluence Rotary Club, although I refer to myself as a "member at large" currently since I have not made a meeting in quite some time. But I was president of the club in 2020-21 and served on the board and in various officer positions for years before that. I can personally attest that Confluence Rotary is made up of some genuinely good people who make a positive impact on the Wenatchee Valley every day.
Moody said in our interview: "If we don't know how to help we know who to get to help. And that's the great thing about our club – with the breadth of the membership both in age and vocation."
That's true, in my experience, and while most service clubs are made up of mostly retired folks (not a bad thing), Wenatchee Confluence is a club made up of folks from all age ranges, backgrounds, professions, and socio-economic levels. If you would like to learn more about Confluence Rotary, you can visit the website here.
I'd also like to say that the Tidds – Rob and his wife Bealinda and Steve and his wife Tina – are some of the most giving and selfless people in the Wenatchee Valley. Rob is always the first to volunteer, the first one there, and the last to leave.
I encourage you to visit kindnesscountsncw.com and share a story of kindness that you have seen, performed or been on the receiving end of recently. 
You can read more from columnist Dominick Bonny here.