ELLENSBURG - Eastbound Interstate 90, west of Ellensburg, is back open after three semi-trucks jackknifed on the icy highway Wednesday morning.
The jackknifed semi-trucks blocked all eastbound lanes about 10 miles west of Ellensburg, according to state Trooper John Bryant. 
All three trucks have since been towed and I-90 reopened about 9 a.m.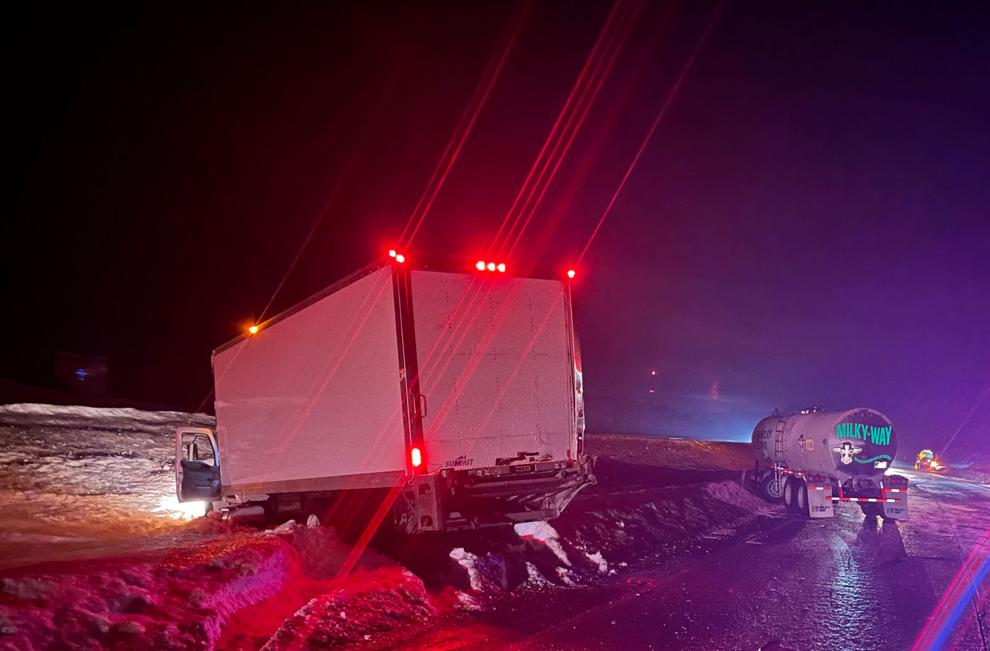 No injuries were reported.
WSDOT says I-90 remains icy in the area. WSDOT did apply deicer but is urging drivers to take it slow.
"We are putting down deicer, but it's not going to help if drivers keep thinking they can go 60 or 70 (mph). It's not OK," WSDOT tweeted.